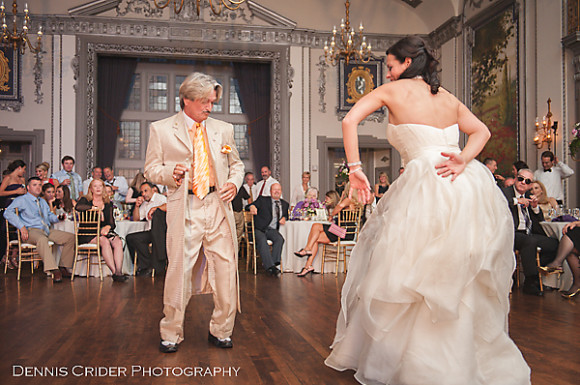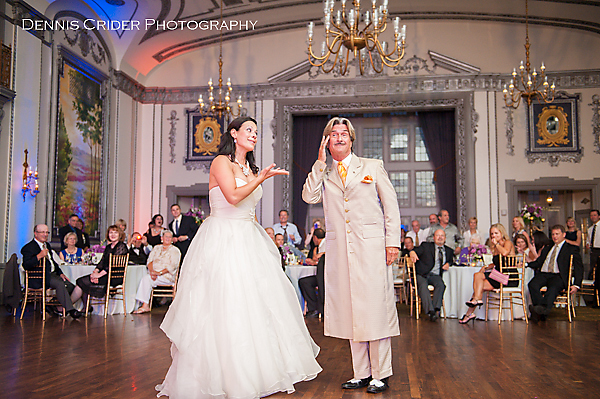 Of the many different types of appearances I get paid to do, weddings are still one of my very favorites. (As long as it isn't mine!

) It is a celebration of love, and new beginnings, shared by the couples' family and friends. No better ingredients for a joyous event.
Recently I had the honor to be part of Brian Burk ( Dr. Bob ) and Jennifer West's special day. Two of their best friends, Amanda Hopper and Mark Sertich, contacted me through my website regarding making an appearance at their friend's wedding. They told me both Brian, and Jennifer were huge fans of mine, and thought it would be a great present to have me surprise them by attending.
The whole thing was planned out perfectly. After the bridal dance, the DJ had everyone return to their seats, and directed the bride to stay on the dance floor. As the first notes from my unofficial theme song ' Jesse's Girl 'rang out, I appeared at the door of the beautiful ballroom at the Tudor Arms Hotel. The smile that suddenly appeared on both of their faces could have lit the room without electricity. This above all is what makes what I do so worthwhile to me.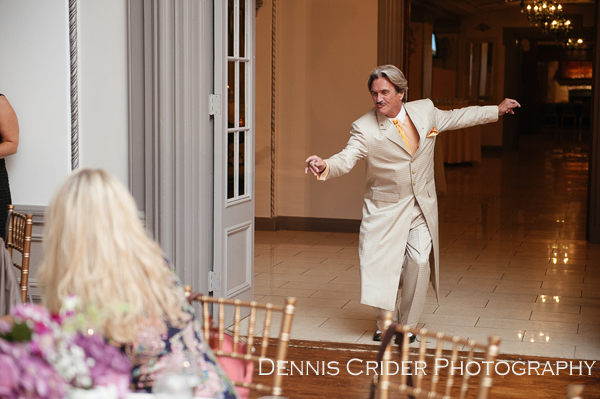 After doing the 'Superpimp dance' with the bride, greeting the groom, and meeting the rest of the wedding party, I turned to meet the other guests. I received a pleasant surprise myself by learning so many of the out of state guests knew who I was. Amazing!!! A great time was had by all.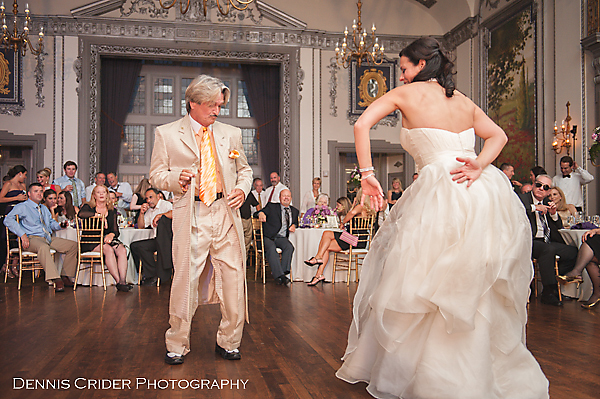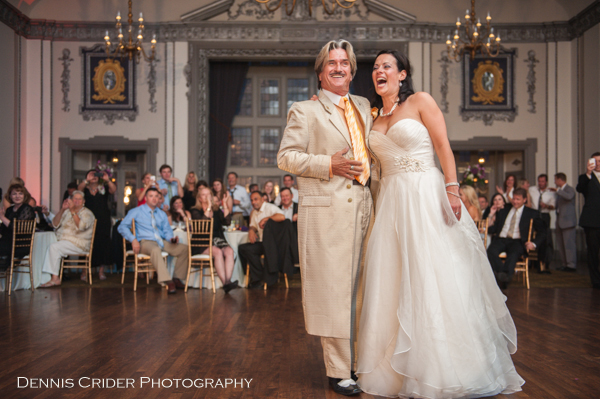 A very special wish to Brian and Jennifer for a happy, healthy, and wealthy marriage. May yours be an example to others. Thank you Amanda and Mark for thinking of me to be part of their union. Hope all of you enjoy the pictures provided by Dennis Crider Photography.
Now Booking: Private Events, Fall Weddings and Halloween Parties
- SP