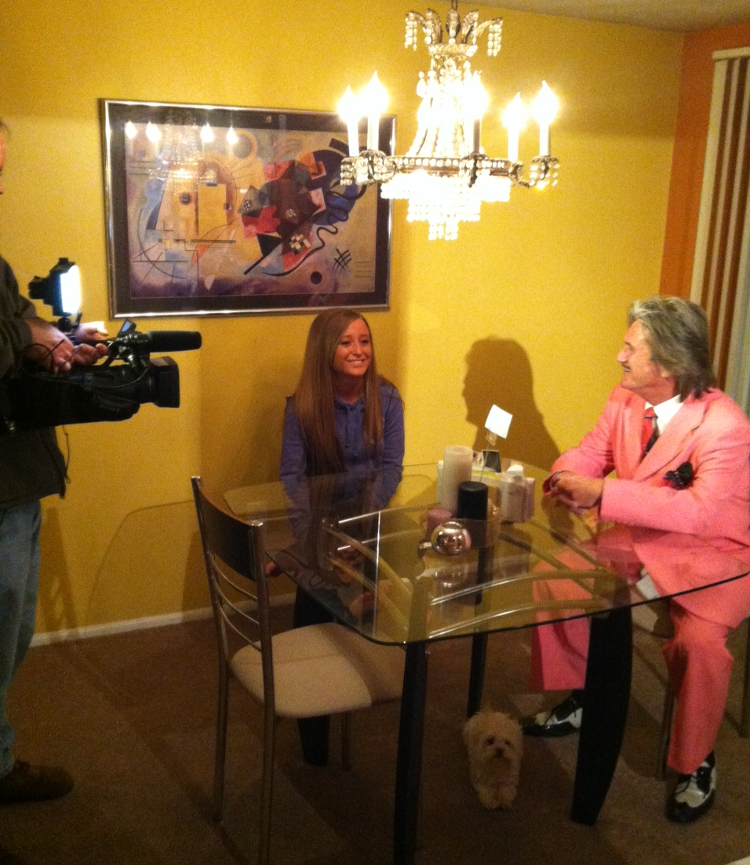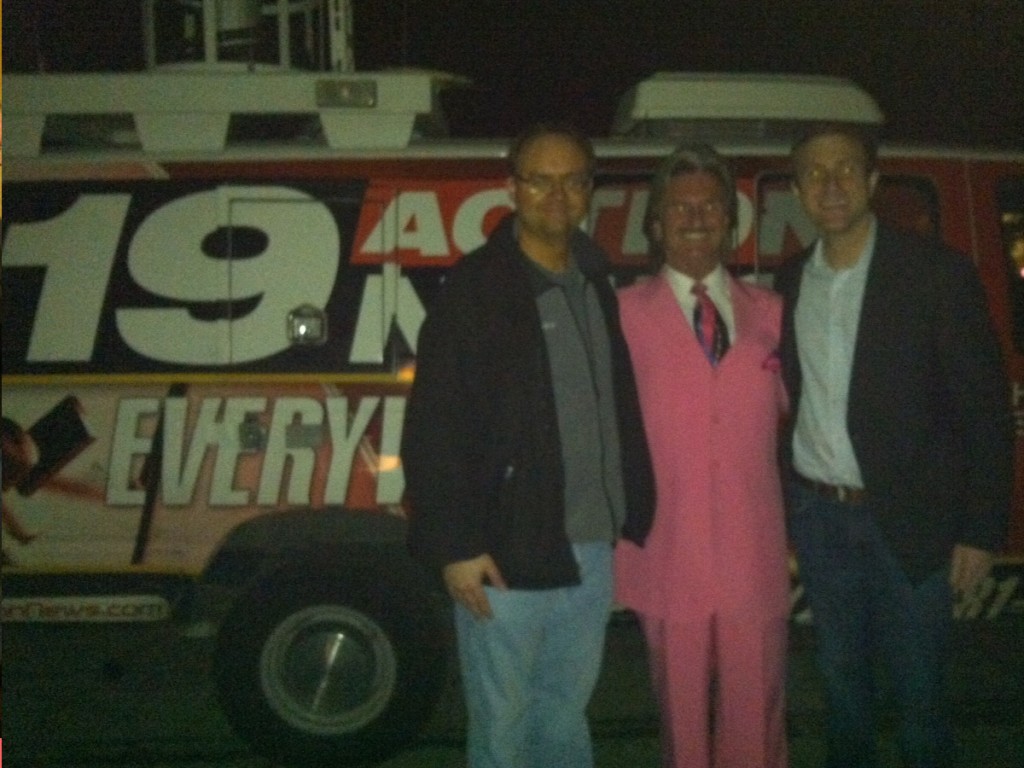 It all started with an email from Jason Handman, on air personality for Channel 19 News. He informed me the news director for the station saw the Harlem Shake video done by the Barley House, and wanted to do a feature story about me. How cool is that?!!! First time for me being on the news for something legal.

This past Saturday night, about 8:15pm, I looked out my front window and saw the Channel 19 news truck pull up in front of my house. Even though I knew why they were there for, a nervous anticipation took hold. It's not everyday you have people come to your house to film you up close, and personal. However, Jason's and John Baligush's (videographer) professionalism, quickly put me at ease.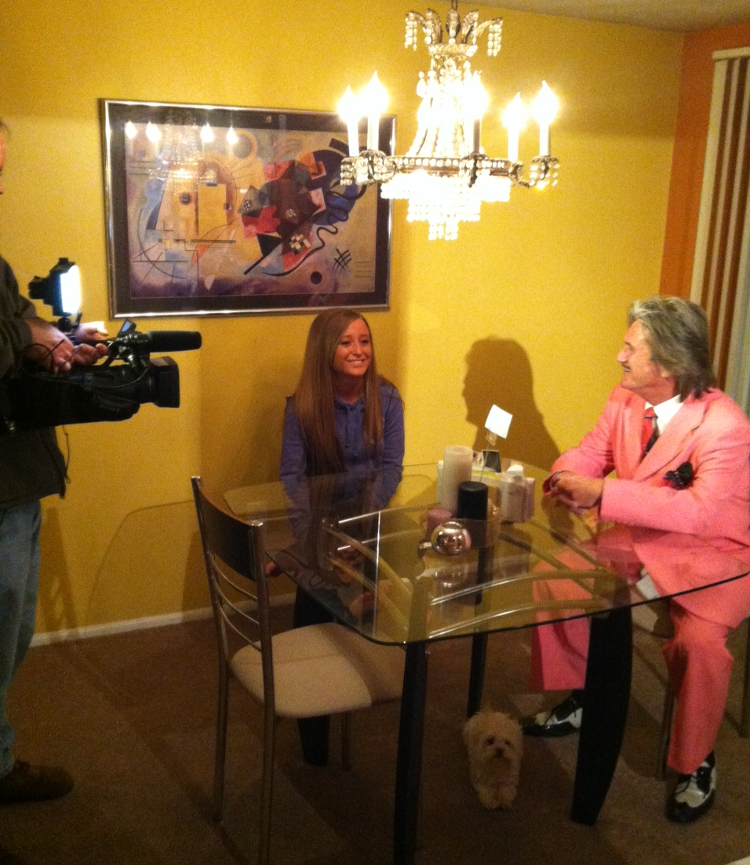 While at the house they filmed me in regular (civilian) clothes doing regular things. There are many people who have never seen me in anything other than a suit. They filmed everything from my suits and shoes in the closet, to my daughter, to my dog. It was kind of like a poor mans MTV cribs. HA! After I was filmed getting ready, they followed me to downtown Cleveland to continue the story.
Once downtown, everything turned chaotic. It was very strange, yet exciting, to do all the things I usually do with a camera recording. Everyone in the clubs really enjoyed, and got into the excitement. I couldn't help but feel like a celebrity.
The feature story will actually air during "sweeps week" in May. Watch for exact date on my website, Superpimp.com, Facebook, and Twitter @RealSuperPimp. Thanks to all who participated in the rough draft. Join me in watching the final product soon…should be interesting…….Till next time………
- SP