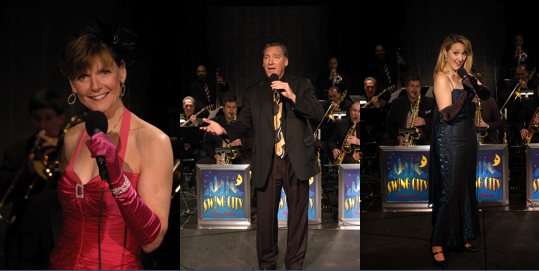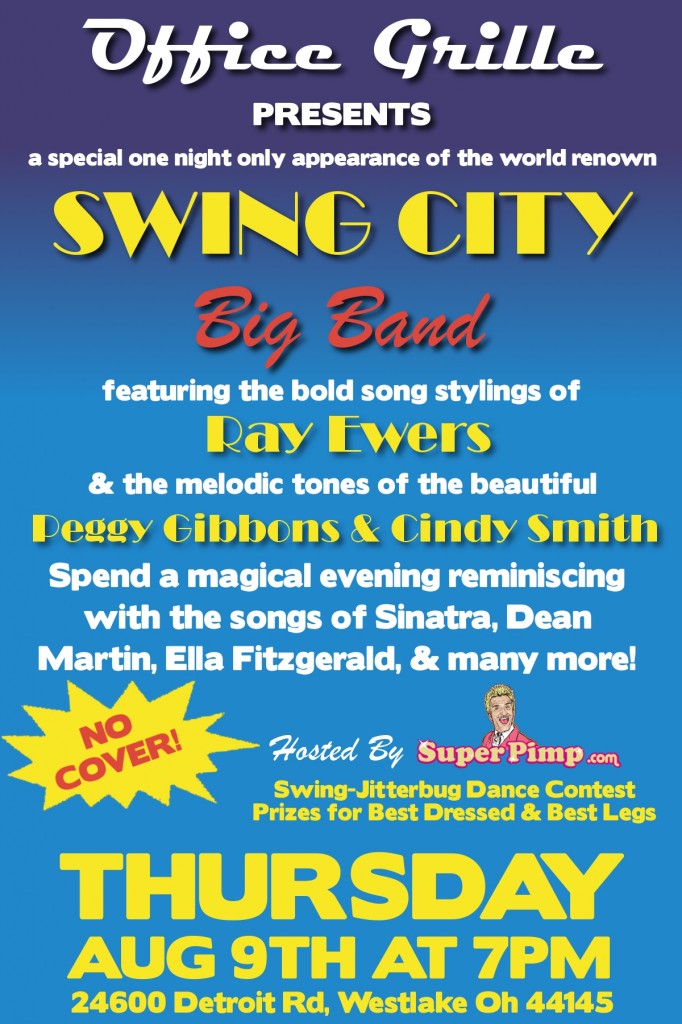 Office Grille is proud to announce a special one night only appearance of the world renown, Swing City Big Band featuring the bold song stylings of Ray Ewers as well as the melodic tones of the beautiful Peggy Gibbons and Cindy Smith.
Spend a magical evening reminiscing with songs of such great artists as:

Frank Sinatra, Dean Martin, Bobby Darin, the Dorseys, Ella Fitzgerald and many more.
Too young to remember, but really love great music? This truly remarkable 20 piece band experience will bring it alive for you. Due to the expected turnout for this event, please come early.
NO COVER, but seating is limited.
Hosted by Cleveland's Own SuperPimp

Swing & Jitterbug dance contest with cash prizes
Drink specials all night
Prizes for best dress couple & best legs.
- SP