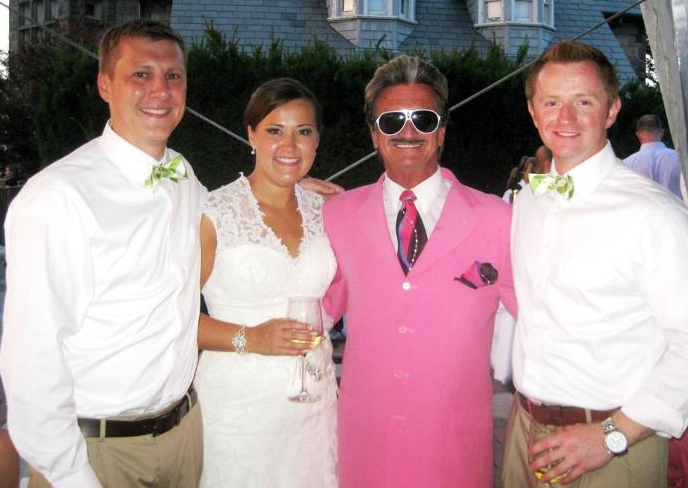 On July 7 of this year a very special couple by the name of Owen & Laura Hood exchanged their wedding vows. I had met them out & about on several occasions while they were just going out together. Even before I knew they were planning to marry, I thought they were both outstanding people who made a perfect couple. So when Owen contacted me via my website asking me to be a special guest at their reception, I was honored.
The wedding & reception were both held at one of the most beautiful venues in Cleveland. I had never been to, or heard of the Shoreby Club in Bratenhal before this event. An absolutely beautiful facility right on the lake. Upon arriving, I went around back where a huge tent housed I would guess between 2-3 hundred people. The sun was just setting on the lake, bringing a soft glow across the event. Owen did not tell anyone I was making a special appearance, so when I walked in, a roar went up from the crowd. What a rush for me knowing this is the response Owen & Laura were looking for.
Laura looked absolutely stunning in her wedding dress, and Owen & his boys cleaned up good as well. I got to dance with many of their guests along with both moms…..a real treat. I met so many nice people. Each one in their own way made me feel at home, and that I added to the enjoyment of their night.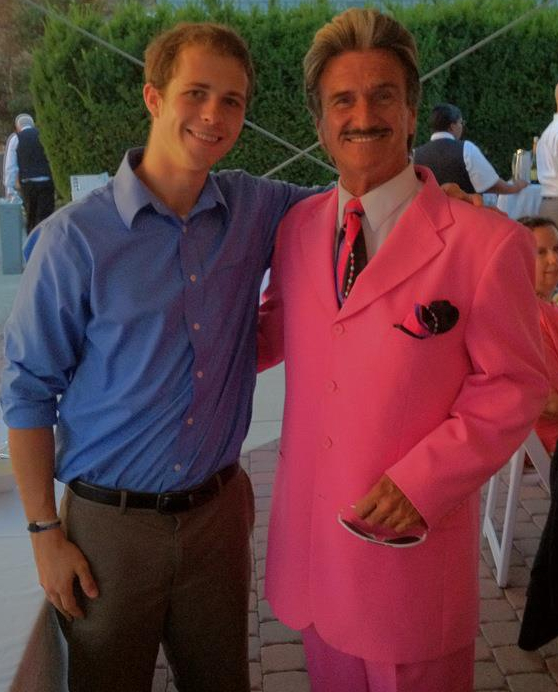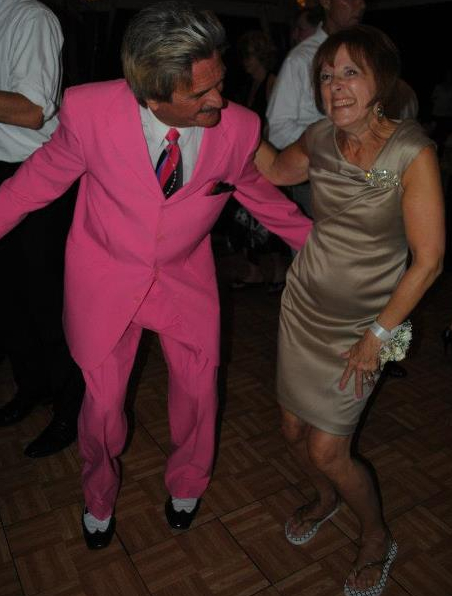 I would like to take this opportunity to thank Owen & Laura for letting me a small part of this magnificent occasion. You deserve all the happiness you bring to others in your married life together.
As a side note, I really love going to weddings. ( As long as it's not mine HA!) So if anyone has one coming up, and you would like me to appear, please contact me….Have a great day
- SP